Sport-fishing trips in Canary Islands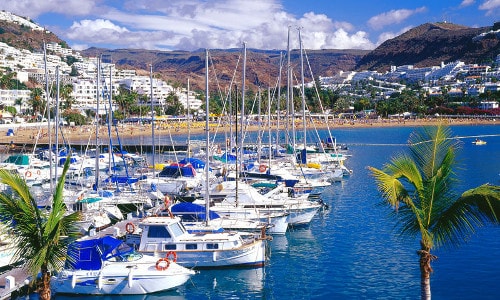 You will find us in marina Puerto Base in Puerto Rico. This popular holiday destination is situated at the south-west of the island Gran Canaria (Canary Islands).
Our large variety of services we offer, will satisfy the needs of both novice and experienced anglers, and we can also entertain onboard passengers by getting them involved in finding dolphins, whales, turtles and other marine life.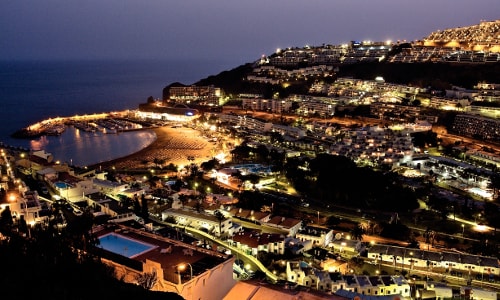 The White Marlin
is a sport fishing catamaran
of 12 metres in length and 4 metres in width. We offer stability and security onboard. We have the latest equipment on board and provided for your use.

The fishing season is on all round the year and the pleasant climate makes everything even better. The open sea, the blue sky and a rod in your hand with a professional angler guiding you all sums up to a splendid fishing time off.
Species like the Blue Marlin, Atlantic Tuna, Barracuda, Albacore tuna and the regional favorite Needle fish all await you in these waters. The best time for Marlin and Tuna fishing spans from May to November when the water temperatures are warmer and these species are found in abundance.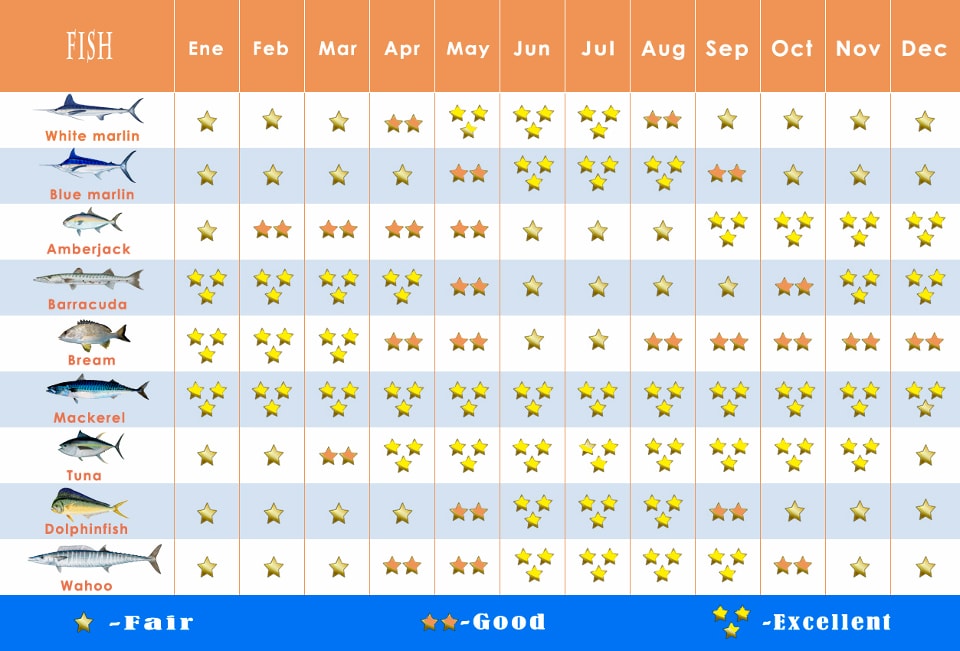 Book a fishing charter to take you into the deep sea to fish for your favorite game fish
We hold all licences, permits and security required in order to participate in the sportsfishing industry on our island.